Grocery Tracker - plus so much more!
Shopping Lists
Inventory Management
Price Tracking
Price Comparisons
Automatic Re-order Lists
and so much more.
Simple to use! - Simply Powerful!
Grocery Tracker - so easy to use!
Grocery Tracker - so powerful!
Grocery Tracker - your program!

Not just another Shopping List App
A Complete Grocery Management Solution
Inventory Management in the palm of your hand!
Two interfaces! Novice & Advanced!
Tired of your app not being able to do what you need? With Grocery-Tracker , there is enough to keep even the power-user happy.
It is hard to believe so much power is available from such a simple looking app.
Grocery-Tracker was designed to be simple to learn and simple to use.
If you do need help doing something, a quick tap brings up a help screen.
From the start, designed to work for you.
The way you want it to.
So many settings that you control.
From easy to powerful in just a few quick taps.
The choice is yours.

The choice is yours!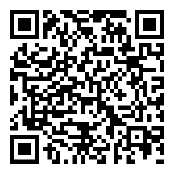 Currently For Android Phones