From the View Recipe screen, tap the Options key and select the View Inventory option.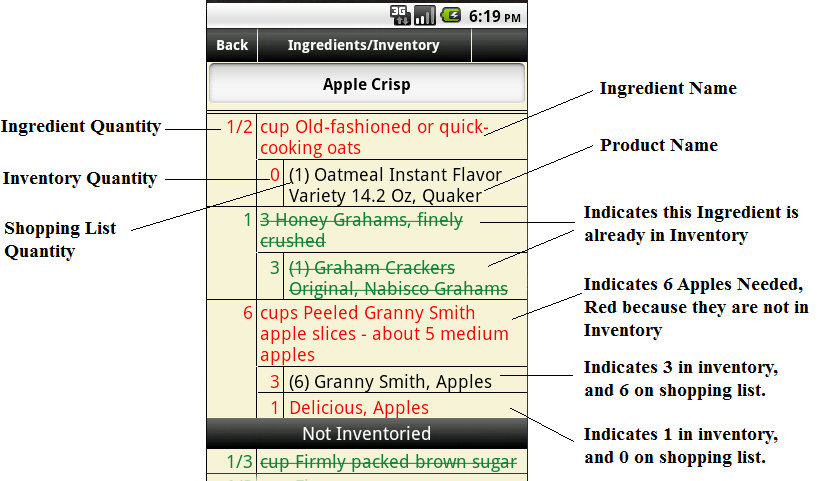 .
Simple to use! - Simply Powerful!


Tapping on the red "Product Name" will add that product to your shopping list and change its color to black indicating that it is on your shopping list.
The View Inventory screen displays a Recipes Ingredients, Linked Products, Inventory Quantity and the Quantity on the current Shopping List as explained in the diagram below.

Options
Button